!! The last time !!
Hi, folks!
The time has come! After 35 meetings I'll put an end to it!
For 34 times it was fun with all of you, coming numerously from all over Europe
And off course the preparation and build up, wich was more and more perfect. Without all of my helping hands, I never could realize the meetings.
As usual, the date is the last, complete weekend in September.
27. - 29.09.2019
Bringalongs:
some money
for food and drinks,
tent
,
sleeping bag
, maybe a toilet bag,
turning underpants
, deo roll-on,
good moods
and thirst
Round trip on Saturday at 13:30.
Please, declare your coming until
15.09.2019
at one of the phonenumbers shown below.
Please tell me, how many persons will come on Friday and how many on Saturday.
As usual, on friday there is pea soup. From 18:00 – 22:00 on Saturday there will be grilled for you. Please, indicate in the registration-form , whether you want grilled.
Register now
There will be a longer Round trip at about 200 - 250 km for those who are here on early friday morning. We are going to start between 9:00 and 10:00 pm.
If you are interessted, please mark in the
Online-Registration
.
You have already registered,
but things have changed:
mail cancellation
I would like you to sign in my guestbook
Yours Titus
Directions
GPS: N 54°09'54.5" O 010°25'34.1"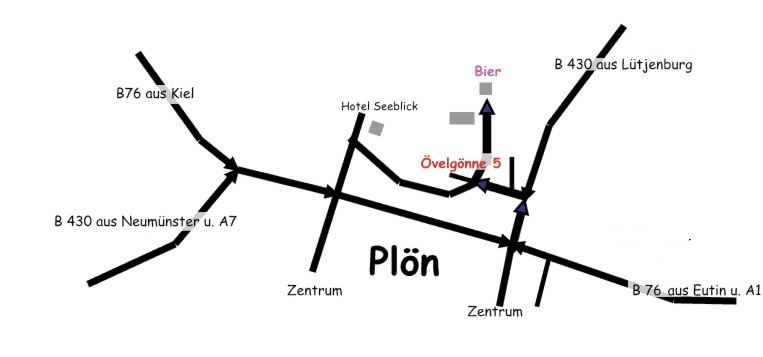 Hotel:
Hotel Seeblick 0049 (0) 4522 / 3993 ca. 7 min sober
Landhaus Hohe Buchen 0049 (0)4522 / 78940 ca. 10 min sober
Nordic Hotel 0049 (0) 4522 / 7445880 ca. 25 min sober